THREE
GENERATIONS OF
WINEMAKERS
For three generations, the Paradiso family has been cultivating vineyards in Apulia, a land of ancient wine growing traditions. In 1954, grandfather Angelo, one of the many farmers huddled in the Apulian countryside at that time, would rise in the early hours, start working in the darkness before dawn and end his day's work at sunset. Together with his four sons, he created his dream, a winery that still today is the nucleus around which the whole business has developed.
Casting our minds back to post-war Italy, we can easily imagine the sacrifices he had to make. In the years that followed, Angelo's four sons improved and expanded the winery, acquired new land and developed the business, which today, in its third generation – with one eye on the past and the other on the future – distinguishes itself as a benchmark for the production of autochthonous wines.
Behind every project there is a dreamer whose eyes are fixed on a point in the distance, but whose feet are firmly planted in the place in which everything began.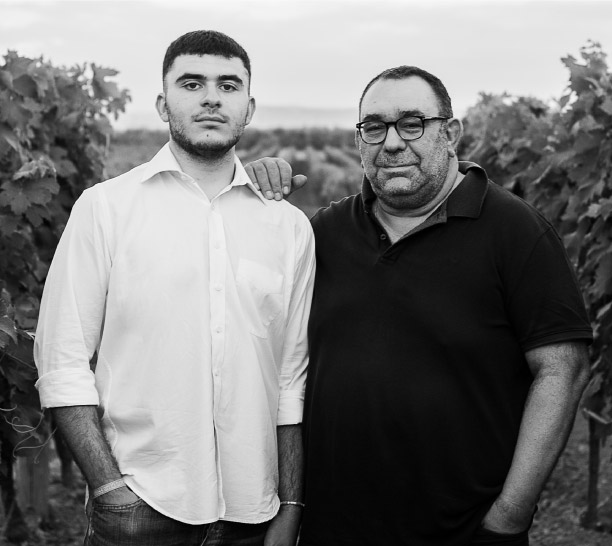 The Cantine Paradiso winery today
Today, Angelo, the founder's grandson, is carrying on the work begun over sixty years ago. He is responsible for the administration of the family estates, all located in the municipality of Agro di Cerignola, and the selection of the wines to be produced from year to year.
In these sixty years of their history, the Paradiso family has always attached great importance to their bond with this unique land, promoting the local wine culture and steadily improving the quality of production over time. Their continuing success confirms the choices made by three generations of level-headed winegrowers, close to tradition but sensitive to innovation.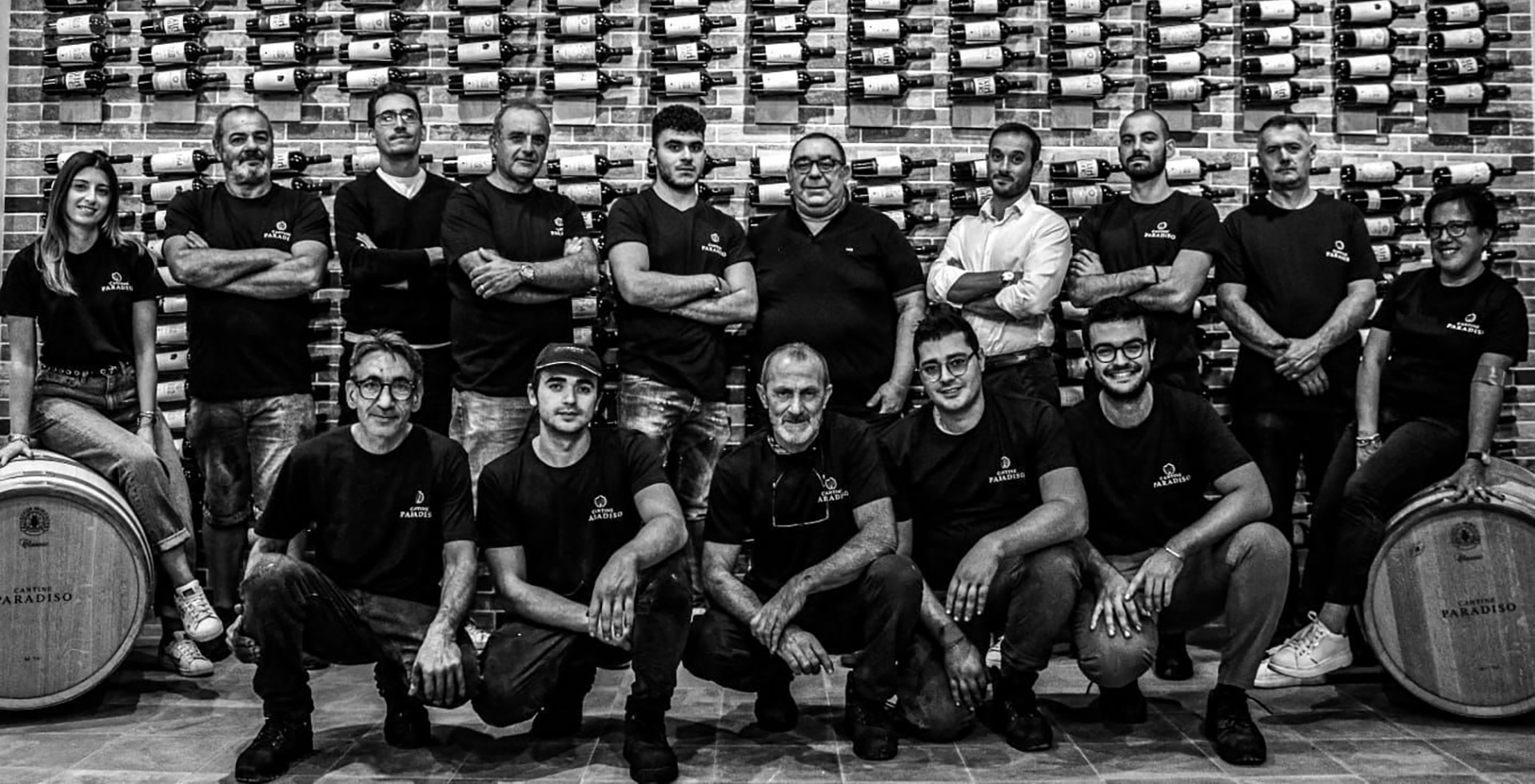 The nucleus of the winery dates back to 1950 and is still in operation. It consists of a complex of vitrified concrete tanks, later equipped with modern cooling systems.
Over time, steel tanks and fermentation vats were added; these too are temperature-controlled and built to our exclusive design. Furthermore, a photovoltaic system was installed on the roof of the winery to guarantee a low environmental impact at all processing stages.
As of 2022, a new area of the winery was created: a showroom with a tasting room to host friends and customers.